Monday, June 25, 2012
Geplaatst door

September Sweet
op 11:55 AM
7 comments:
Links naar dit bericht


Thursday, June 21, 2012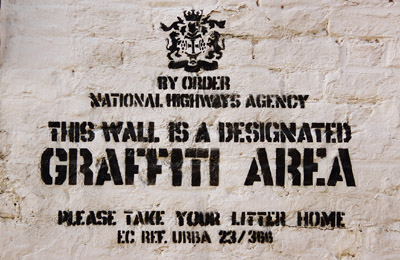 Banksy is a British street artist. He works illegal and anonymous. He makes ironic wall paintings with a deeper purpose, for example about politics. At home he prepares templates so that he can work very fast and won't get cought. The statements are mostly anti-war, anti-capitalistic, anti-establishment and pro freedom. He is genious. He doesn't only bring you a message, he also makes people laugh.
He likes to nag the police a bit. Once he made a stamp that told people the wall which it was on was a graffiti area. Facing the police station. A couple of days later the whole wall was filled with graffiti. 
He also drew the Palestinian wall up.(look at last picture)  And he put his own art in museums. Google his name. He is amazing. And my new hero..:')

Geplaatst door

September Sweet
op 10:32 AM
5 comments:
Links naar dit bericht